Too many times we hear our co-workers say, "wala na 'kong pera eh" (I don't have cash on hand anymore.). Ironically, you hear that line usually within five days after the last payday.
If you are one of them, it's understandable if you are sending a kid or two to school. Or when a relative is sick back home and you need to regularly send a fixed amount on a monthly basis. That applies especially if you are working overseas or outside Metro Manila.
But if you are saying that line and you don't have savings or investment, and you are holding on to a brand new iPhone or Galaxy tab, then you do not have the right to complain.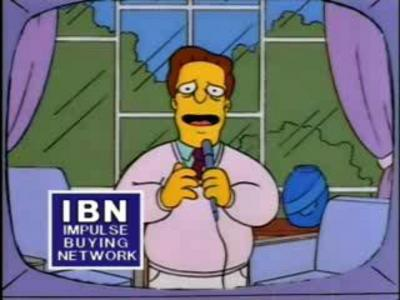 What's more painful is when after sending that money for your family's needs and then paying all your bills, what's left for you is less than 10% of what you received from your last salary. And obviously, that's not enough for you to survive until the next payday. Well, you are not alone.
According to Citibank's Citi Financial Quotient (Fin-Q) survey for 2012, Filipinos are becoming more conscious about money matters. The respondents received an average score of 52.6%, passing the survey for the first time since Citi started it in 2007.  Its passing score is a minimum of 50 points.[1]
BUT, only 42% of the survey respondents say they save money every pay day. What about 58% of working Filipinos? A lot of them will say that they don't have enough money to save and invest and yet they will always have something to spend on things that they don't really need.
Which brings me to mind some of my co-workers, friends and relatives who shell out more of their salaries in expensive restaurants and coffee shops, latest gadgets, fashion accessories, luxury watches, unnecessary travels, jewelry, all status symbols.
And yet they don't have savings. They say they have enough money…albeit, from loans. They don't have any investment program to grow further however small money they are receiving every payday.
Most Filipinos, especially OFWs, succumb to the power of a thoughtless "spending culture". And I believe it's time to be "born again" and "be renewed" in a delightful culture of saving and investing.
Forget the wrong decisions that you made when you were still under the spell of impulsive spending and habitual borrowing. Do the right thing now because God wants us to prosper.
The Bible says, "The Lord be magnified, who delights in the prosperity of His servant." (Psalms 35:27)
It's just a matter of decision and commitment and faith that you can do it. Otherwise, you can't complain "I don't have money."
Continue receiving information on the basics of saving and investing for your future by subscribing to BurnGutierrez.Com for FREE.
Join the OFW UsapangPiso Facebook Group and Forum to learn how to plan your finances the right way and how to grow your money in various financial instruments and investment vehicles such as stocks, mutual funds, UITF's, bonds, money market, real estate, and others.
P.S. 1. Bro. Bo Sanchez has appointed me as a coach for our young and new investors at the TrulyRichClub social site. It's a fun, learning family with the purpose of "helping good people become rich". I'm inviting you to join the TrulyRichClub too and email me at burngutierrezblog@yahoo.com.ph if you have any questions. Click here to join!
————————
[1] "Filipinos' "financial quotient" at all-time high – Citi survey", Filipinos Financial Quotient-all-time-high-citi-survey
[2] Photo credit: Impulse_Buying_Network