Sorry, I'm not talking about romantic and infatuated love affairs. This is about how distance and the social media played effective roles in building business relationships and serving other people in our recently concluded personal finance and investment literacy seminar held in Singapore.
It was actually a three-way "love affair" with me based here in the Middle East, our coordinator Ann Angala-Shy in Manila, and sweet couple Siegfred and Leonor Lanon-Ras in Singapore organizing the mini-event. A few more volunteers and friends also made this event possible. And we are so thankful for their passionate volunteerism. The event was held at the adorable home of the Ras family in Tampines district.
But the real subject of our "love affair" is our overseas Filipino workers (OFWs) based in the incy wincy, teeny-weeny, yellow polka dot lovely city of Singapore. The seminar was actually a pre-run of our OFW UsapangPiso Seminar Tour for 2013 which plans to include the cities of Manama (Bahrain), Al Khobar (Saudi Arabia), Rome (Italy), Los Angeles (USA), Winnipeg (Canada), Hongkong, and Singapore. We so love Singapore, don't we?
Here's a photo of the seminar: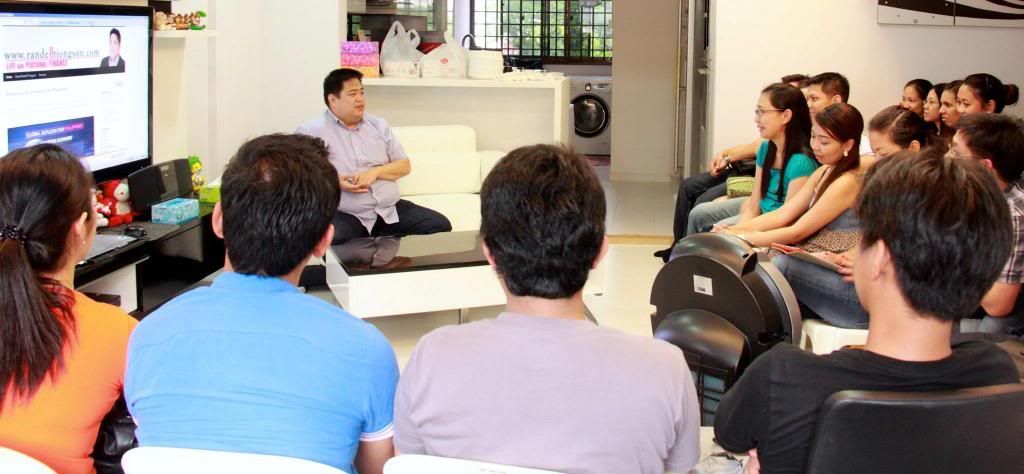 We are truly grateful to have life and personal finance coach, Randell Tiongson, RFP of Registered Financial Planner Institute Philippines and Jess Uy of Professional Investment Advisory Services (PIAS) for gracing our small crowd of overseas Filipino workers (OFWs) who are all eager to learn how to improve their financial lives and invest their hard-earned cash in various instruments. People like them are heroes of our nation.
This just proved that even through distance, it's possible to share a piece of you to serve our fellow OFWs. You too can be a part of this advocacy by joining the OFW UsapangPiso Forum.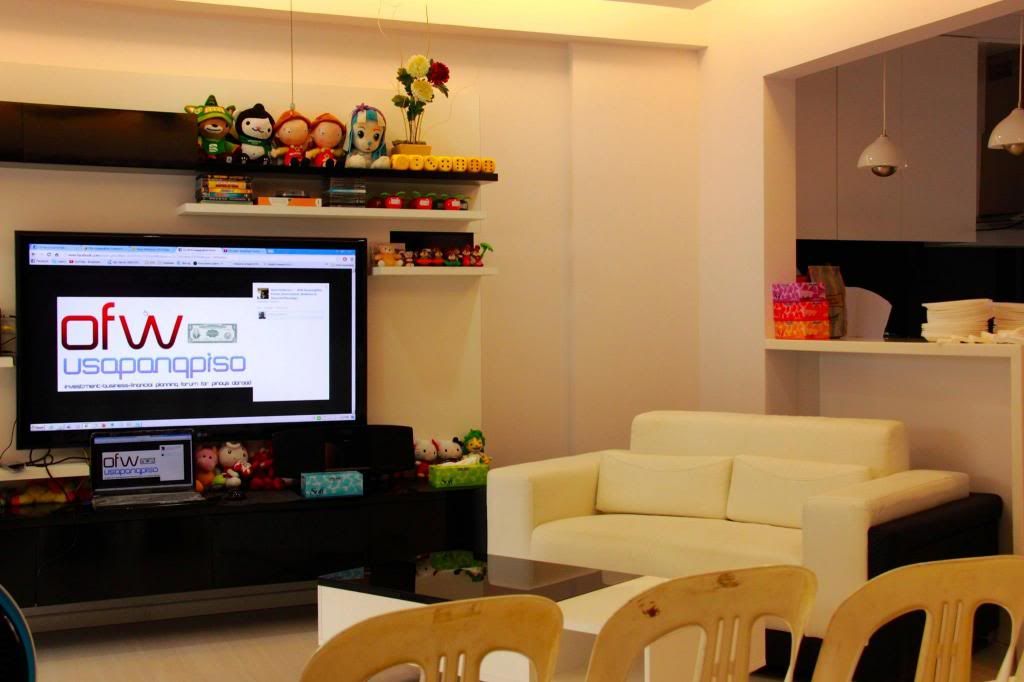 What is the OFW USAPANGPISO Advocacy?
"OFW" means Overseas Filipino Workers. "Usapan" means discussion. "Piso" is the Filipino term for the currency of the Philippines.
Established in 2012, OFW UsapangPiso is a global non-profit organization of active and former overseas Filipino workers (OFWs) and advocates who have bonded together as a support group to address issues, discuss concerns, and share knowledge with OFWs on entrepreneurship, investment, and financial literacy in order to contribute to alleviation of poverty and to improve the quality of living in the Philippines.
Our Vision
OFW UsapangPiso envisions a nation by the year 2020 where 10,000 former OFWs and dependents are financially-independent, entrepreneurial, and investing in the Philippine capital market. By 2050, being an OFW comes as a choice rather than a need.
Our Mission
Our mission is to provide affordable and accessible information on how to save and invest their money wisely through education and workshops, interactive online forum, life-coaching, and by bridging resources from other organizations to active and former OFWs and their families.  It also aims to serve the best interest of its members and other stakeholders, and participate to the achievement of the nation's economic objectives.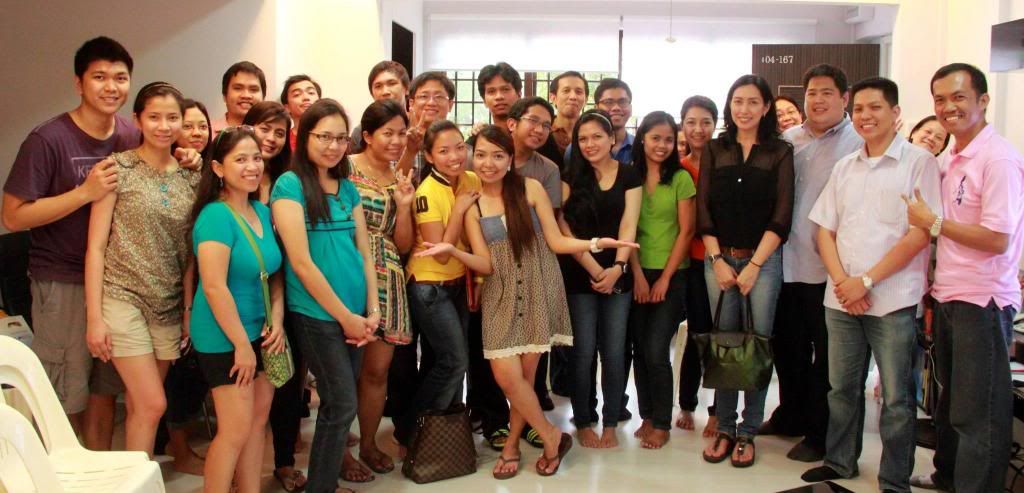 WEBINARS, COMING UP!
And because we love you even through the distance, we will be presenting a series of webinars featuring our favorite and well-known personal finance advocate, Fitz Gerard Villafuerte of the famous blog site Ready to Be Rich.
Follow us on on the following sites for more details.
OFW UsapangPiso Forum – A forum website has been created as the main venue for free online learning.
You can also join our Facebook group, which is actually the extension of the forum website.
We also have a Facebook page  and a Twitter account that you can follow
Happy learning and investing, Kabayan!
—-
Photo Credits: Siegfred Ras