Christmas season is one of the most expensive holidays in the world. Food and cooking rank on top of the most significant expenses for Christmas celebrations.
While using electric stoves may be safer than gas ranges, there are certain countries that have relatively high electricity prices that people choose to use the latter. However, prices of LPG are likewise going up and homemakers have to find solutions to prolong the use of their LPG's.
5 Tips To Save LPG for Cooking This Christmas
We can actually save money this Christmas while cooking using gas ranges by following my 5 simple tips below :
1.  Wipe your pans and pots to make sure that they are clean and dry before heating them on your stove. You will save your gas and cause less heating by making this a habit before frying your favorite cold cuts or fresh meat on pan.
2.  Cover your pots to reduce cooking time. I have relatives and friends who keep doing this bad habit of not covering pots while cooking. It's wasting gas and it's adding more time spent in the kitchen. So if you're cooking something really delicious for me after reading this, make sure that you cover your pot to cook it faster.
3.  Use the right size of pots for your burners. If you use over-sized pots or pans for the burners, the heat will not be distributed evenly and more energy will be wasted. It may also cause accidents especially if you're boiling water or soup using a large pot on a small burner. You'll never know when it's gonna tip over. So find the pot with proper fit to make more efficient cooking.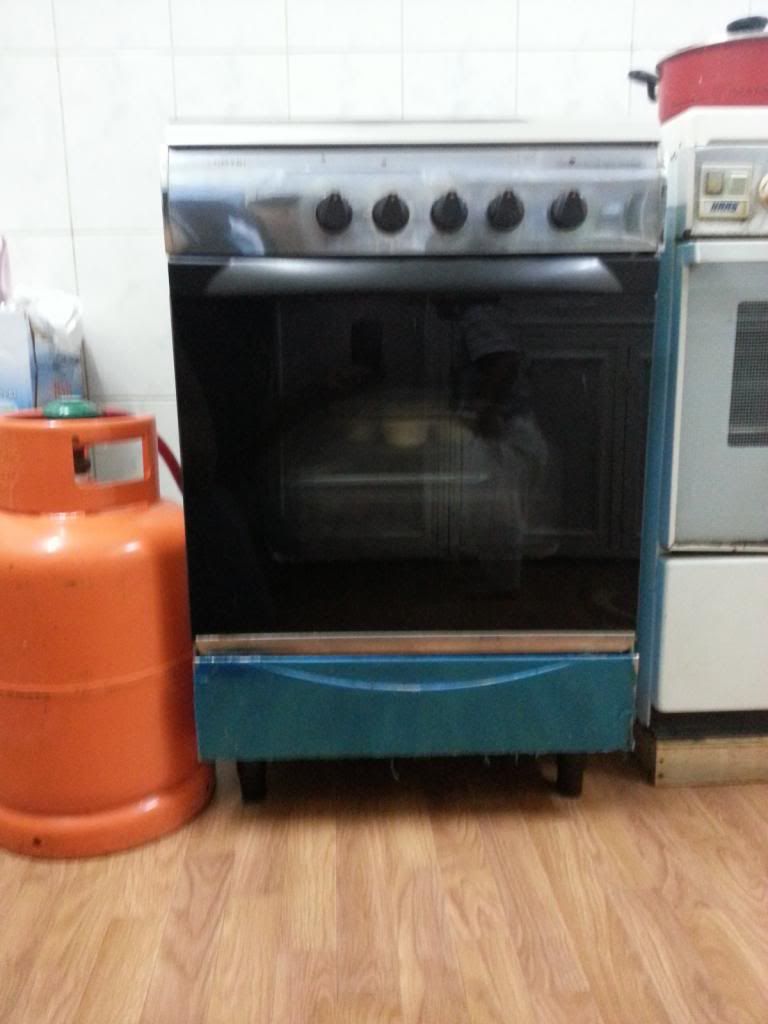 4.  Check regularly if the flame is licking out of the pan or pot as this is simply wasting your gas. Make sure that you lower the heat control when you see the flames going out of your pan .
5.  Invest on a pressure cooker as it saves lots of gas compared to pans and regular pots since it can cook on higher degrees of heat and helps get the food cooked quickly. Just make sure that you buy pressure cooker brands made with good quality.
These are just a few of so many other ways to save gas and money while cooking using LPG's.
However, it is also important that we observe safety kitchen practices to avoid injuries while cooking. Make sure that your gas stove regulators, hose, LPG tanks, and burners are in their best conditions especially this Christmas to prevent fire and accidents.
Observing safety first in your kitchen saves not only money, but also the lives of your family in your home.
Do you have other saving and safety tips this Christmas? Share them on the comment section below.
Have a safe and bountiful Christmas to everyone!
Follow all my posts this Christmas season for FREE by subscribing to BurnGutierrez.Com
P.S. 1.  Three years ago, I joined the TrulyRichClub. It was one of the best decisions of my life. Founded by Bo Sanchez, its purpose is to "help good people become rich". Because of the guidance I get from the Club, I'm now investing in the Stock Market (and mutual funds, bonds, UITF's) each month! It's amazing how I'm personally growing in my finances. I'm inviting you to join the Club too. If you're interested, then join the TrulyRichClub NOW! And email me at burngutierrezblog@yahoo.com.ph if you have any questions.
P.S. 2. Visit the Philippine Red Cross site below to donate whatever amount you can for the victims of typhoon "Pablo" in the Philippines. http://www.redcross.org.ph/donate.php
—-
Photo credit: Jojo Claudio