Borrowing money to be used for paper investment is simply a gamble.
Investing in the stock market or mutual fund has risk associated to it – past performance does not and cannot be a guarantee of future returns. What more if you borrow and use it to invest/trade? What if you lose your job next month?
There are new investors who feel great these days because their portfolios are showing fantastic numbers in less than a year of investing. Ironically, some of these people have actually borrowed money to invest in stocks and mutual funds.
How did I know that they borrowed? Because they're the ones who asked me that question.
Yes, It's Okay To Borrow And Invest, But….
Borrowing money to invest in paper assets is called "gearing". In the Philippines, it's more popularly known by experienced investors as "leveraging".
Leveraging is okay if an experienced investor or trader has multiple streams of income aside from a fixed salary/income. It is also okay if one has extra money to be used whenever the capital market drops.
Leveraging is also great if one has profound understanding about the risks of volatile and unpredictable investments.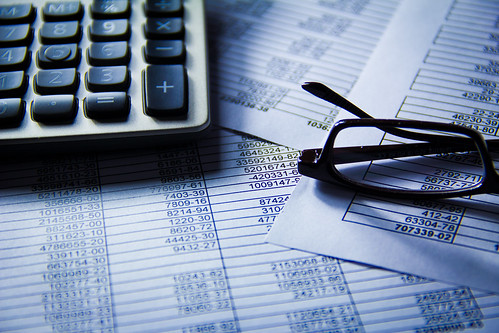 Maybe for now our new investors are enjoying their profits and are able to leverage their loaned money. Happy to see green numbers.
They have not seen the worst. When the market crashes, tears will surely fall. Spouses will fight. Children will stop schooling.
Disastrous.
Borrowing On Margin

For experienced and hard-headed investors/traders who want to borrow money to trade stocks, here are the basics on borrowing on margin from COL X2 FAQ's.
Borrowing on margin has inherent risks. Funds obtained on margin are considered a loan secured by your portfolio, and the loan must be repaid along with the interest accrued. The amount of your loan is unaffected by fluctuations in the value of your portfolio; however, you may lose more than the collateral value of the stocks in your margin account.
Because of the risks involved, it is important that you fully understand the rules and requirements involved in trading stocks on margin.
1) Margin borrowing increases your level of market risk and is not for everybody.
2) All the marginable stocks and cash balance in your account are held as collateral for your margin loan.
3) You must repay COL the amount of money you borrowed on margin, regardless of the underlying value of the stocks you purchased.
4) Interest will be accrued on your margin loan depending on the daily amount borrowed and will be deducted from your account at the end of every month. Base rate is subject to change without notice.
5) You must maintain a minimum amount of equity in your account of at least Php200,000.
6) COL can change the margin requirements for any security without prior notice.
7) You should maintain a minimum equity percentage to fully utilize the margin facility.
As a new investor/budding trader, would you borrow money to invest in stocks or mutual funds? Share your thoughts in the comment section below.
Continue receiving information on growing your money by subscribing to BurnGutierrez.Com for FREE.
Join the OFW UsapangPiso Facebook Group to learn how to plan your finances the right way and how to grow your money in various financial instruments and investment vehicles such as stocks, mutual funds, UITF's, bonds, money market, real estate, and others.
Rock your way to abundance!
#moneyliferocknroll
P.S. 1. Are you an OFW who's been looking for a investment placement where your money could grow higher than your time deposit accounts? Are you outside of Metro Manila and would like to start investing in mutual funds but have no personal advisors to help you out? Click here so I can help you open a mutual fund account NOW! .
P.S. 2. Bro. Bo Sanchez has appointed me as a coach for our young and new investors at the TrulyRichClub social site. It's a fun, learning family with the purpose of "helping good people become rich". I'm inviting you to join the TrulyRichClub too and email me at burngutierrezblog@gmail.com if you have any questions. Click here to join!
P.S. 3. My co-author/illustrator Des Feliciano and I have just launched our "The Adventures of Pepot Kuripot and Dora Gastadora" comic book! It's arguably the first and only personal finance-influenced comic book in the Philippines. You may grab your copy before Christmas at your favorite National Bookstore and Powerbooks outlets. Or you can grab your copy yourself at ilovemilktea in Las Pinas City. Now available also in Australia, Saudi Arabia, Japan, Singapore, and the USA! Email des_feliciano@yahoo.com for more details.

P.S. 4. Yes, our Cyberpreneur Philippines book is now out in bookstores! Check out the chapters from my fellow authors Ray Calbay, Fitz Villafuerte, Ginger Arboleda, Kristel Silang, Marv de Leon, Paolo Lising, Anne Quintos, and other great online entrepreneurs and experts! Score your copy here now!
P.S. 5. Send healthcare and grocery products online to your loved ones in the Philippines via BeamandGo!
P.S. 7. BUY the Enter Entrepeneurship Webinar Recordings HERE! Click this banner NOW!
P.S. 4. HABAGAT SOUNDS:  Subscription digital download compilation benefit for the victims of Typhoon "Maring" and future calamities. Give P100, P500, or P1000 and have access to a folder loaded with original music from musicians who contributed tracks to fill this digital download compilation with tender loving goodness. Click here to contribute.